+ProRes RAW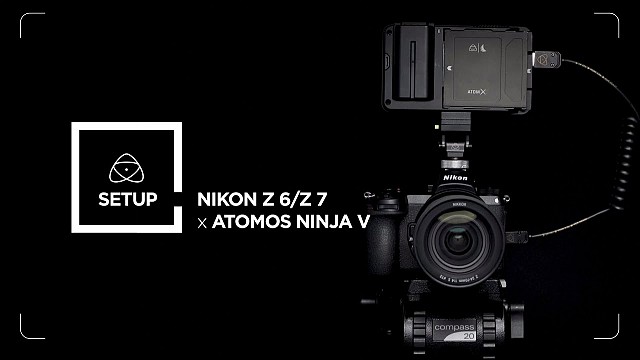 Until 31.03. with every Nikon Z6 Essential Movie Kit you get a free RAW video upgrade!
The video stream is recorded as a ProRes RAW format for maximum creative control. Currently, ProRes RAW is supported by Final Cut Pro X, and Adobe and Avid announce that the format will be supported by Premiere Pro and Media Composer in 2020.

Nikon Z6 and Z7 owners need to download a firmware update 2.20 and then bring their camera to a Nikon service center to enable RAW streaming via HDMI in order to take advantage of the news. The procedure will be free of charge for all Nikon Z6s purchased as part of the Nikon Z6 Essential Movie Kit.
Приятели, поверителността и сигурността на Вашите лични данни винаги е била от първостепенно значение за нас.
Информираме Ви, че считано от 25.05.2018 г. влизат в сила новите европейски изисквания за защита на личните данни съгласно Общ регламент за защита на личните данни (Регламент (ЕС) 2016/679).
Ако имате профил в някой от нашите Интернет страници, можете да проверите, управлявате или премахнете Вашите данни като посетите раздел "Настройки" на Вашия профил.
Вашите данни ще бъдат използвани съгласно обновените ОУ за използване на Интернет страниците на Фото Синтезис ЕООД и нашата обновена Политика за поверителност, където можете подробно да се информирате за правата относно личните данни на физическите лица.
Използвайки нашите Интернет страници, вие се съгласявате с използването на "бисквитки" - малки текстови файлове, които се записват на Вашето устройство, за да осигурят пълната функционалност на страниците. Можете да изберете да деактивирате "бисквитките" или да получавате известие всеки път, когато нова "бисквитка" се изпраща към Вашия компютър или мобилно устройство. Моля, обърнете внимание, че ако решите да деактивирате "бисквитките", няма да можете да се възползвате от всички функции.
Повече информация относно "бисквитките" и тяхната употреба можете да намерите в нашата Политика за поверителност.